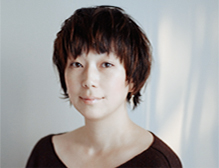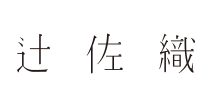 Saori Tsuji
photographer / cinema photographer
Tokyo, Japan

153-0061 東京都目黒区中目黒1-1-17マンション恵比須苑102
Ebisuen102,1-1-17,Nakameguro,Meguro-ku,Tokyo,JAPAN
03-3710-9398
03-3710-9730
saori-tsuji.com
Profile
札幌生まれ。学生時代を室蘭で過ごす。
札幌大谷短期大学デザイン科を卒業。
小林敏伸に師事。その後、写真家として独立。
Awards
Moscow Golden bee Awards
受賞
ロンドン国際広告賞 
finalist
TOKYO ADC
受賞。「
United Arrows
」新聞広告
TOKYO ADC
受賞。「
Kewpie defe
」CM広告
Clients
SUNTORY
,資生堂,
SONY,Panasonic,au,NTT docomo
TOYOTA,HONDA,mazda,Mercedesbenz,Ajinomoto,
旭化成
Maxfactor,nepia,TOSHIBA,YAMAHA,Nescafe,KOSE,
第一生命
Kanebo,JT,
三井住友銀行,
Laforet,Nintendo,United Arrows,
花王
PARCO,Meiji,morinaga,ASAHI,Sapporo,
JR東日本,JR 西日本
Kewpie,adidas,
内閣府広告,
SUZUKI,Mcdonalds,SHARP,CCJC
Uniqlo,Wacoal,Daiwa House,P&G,Jomo,
東京ガス,住友林業
1971
Born in Sapporo,Japan. grew up in Muroran.
1992
Graduated from Junior College of Sapporo Otani University.
1999
Assisted Toshinobu Kobayashi,Became independent as a freelance
photographer.
2003
Aerie was established.It is a photograph office of the individual
of Saori Tsuji.
Awards
2000
Golden Bee 5 Moscow Interbational Biennale of Graphic design-Golden Bee prize
2002
17th London International Advertising Awards-Finalist
TOKYO ADC Awards 「United Arrows」
2004
TOKYO ADC「Koyama tofu」
2006
TOKYO ADC Awards「Kewpie defe」CM
Clients
SUNTORY,SHISEIDO,SONY,Panasonic,au,NTT docomo
TOYOTA,HONDA,mazda,Mercedesbenz,Ajinomoto,Asahi-kasei
Maxfactor,nepia,TOSHIBA,YAMAHA,Nescafe,KOSE,Daiichiseimei
Kanebo,JT,Mitsuisumitomo Bank,Laforet,Nintendo,United Arrows,KAO
PARCO,Meiji,morinaga,ASAHI,Sapporo,JR-EAST,JR-WEST
Kewpie,adidas,Cabinet Office advertisement,SUZUKI,Mcdonalds,SHARP
CCJC,Uniqlo,Wacoal,DaiwaHouse,P&G,Jomo,Tokyo-gas,Sumitomoringyou